Williams Jazz Quartet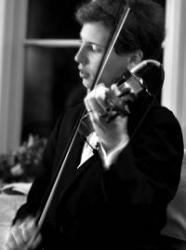 Since 2001, Mike Williams, lead violinist for the Palmetto Strings has been performing Jazz Violin in the Charleston area. He performs every week in the Charleston Grill, Charleston Place Hotel which has live Jazz music 7 days a week. Mike has made his mark in the Charleston area with his unique style on the violin. The other performers in his trio or quartet include piano or guitar, upright bass, and drums.
Jazz Duo - Violin & Guitar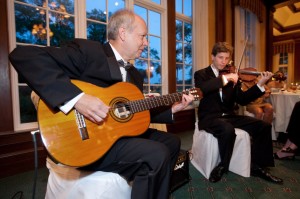 The Williams Duo, Bob and Mike Williams perform jazz standards also on the violin and guitar. Bob plays on a classical style, nylon string guitar which has a full range for bass and harmony, more than that of a steel string guitar.